News
JCEL Business Competition to be Judged by 'Shark Tank' Entrepreneur
(Posted November 8, 2011)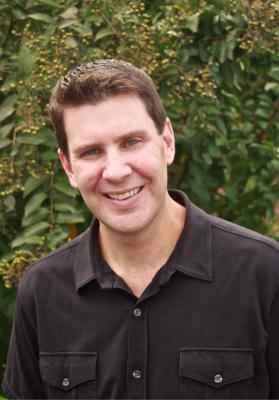 HUNTINGDON, Pa. -- Businesses and venture capitalists are always looking for the next Big Idea and rather than wait for people to come to it, the Juniata College Center for Entrepreneurial Leadership is sponsoring a business plan competition judged by a former contestant on the ABC show "Shark Tank" at 6:30 p.m., Thursday, Nov. 17 in Room C-225 in Brumbaugh Academic Center on the Juniata campus.

The business plan competition will be judged by Michael Barnett, a 1989 Juniata graduate and the founder and CEO of Romp 'n' Roll a chain of play-based entertainment centers for young children based in Glen Allen, Va.

The competition is open to the public although seating is limited.

Barnett and his wife, Babz, appeared on the ABC-TV program "Shark Tank" in January 2010. "Shark Tank" is a reality show where business owners bring ideas or business concepts to the show, where five successful businesspeople, or "sharks," judge the concepts. The judges decide whether they want to invest in the company and also make offers on how much a financial share they want.

Barnett ultimately turned down an offer of $300,000 from one of the show's judges in return for 51 percent of his company. "Before the show ended we started getting leads. If we can make a couple of them work, that's better than the $300,000," Barnett told the Richmond Times-Dispatch.

Barnett also will spend most of the week of Nov. 14-18 sitting in on entrepreneurial classes at the college. He also will give a public lecture, "How to Play with Sharks," at 7 p.m., Wednesday, Nov. 16, in Room C-225 in Brumbaugh Academic Center.

Barnett's public lecture is free and open to the public.

Five business plans from students at Juniata will be judged by Barnett and George "Scoop" Sample, owner of the Huntingdon Daily News and Pennsylvania Business Central. Other judges include Michael Lehman, former director of JCEL, local businessman Joe Harford, retired executive Ken Hess, of Ephrata, Pa., and Paula Beckenbaugh, director of clinical experiences in education at Juniata.

The winning plan will receive $2,500 that the student can choose to keep or use the prize to start a business at JCEL. If the student opts to invest his or her prize at JCEL, the college incubator will add another $2,500 in funding to the venture. All other prize-winners will receive $625.

Barnett, along with his wife, started Romp 'n' Roll in 2004 as a gym that offers gym, art and music opportunities for children. The company began franchising its stores shortly thereafter and now has outlets in five states and Puerto Rico. Before establishing the business, Barnett was a principal in Power Pact marketing, a Dallas, Texas-based marketing firm.

Barnett started his career in radio marketing, working at Malrite Communications and WNNK-FM in Harrisburg, Pa. He was director of the promotions group at CBS Radio from 1995 to 1998 and was a senior vice president at Chancellor Media from 1998 to 2000.

Contact John Wall at wallj@juniata.edu or (814) 641-3132 for more information.